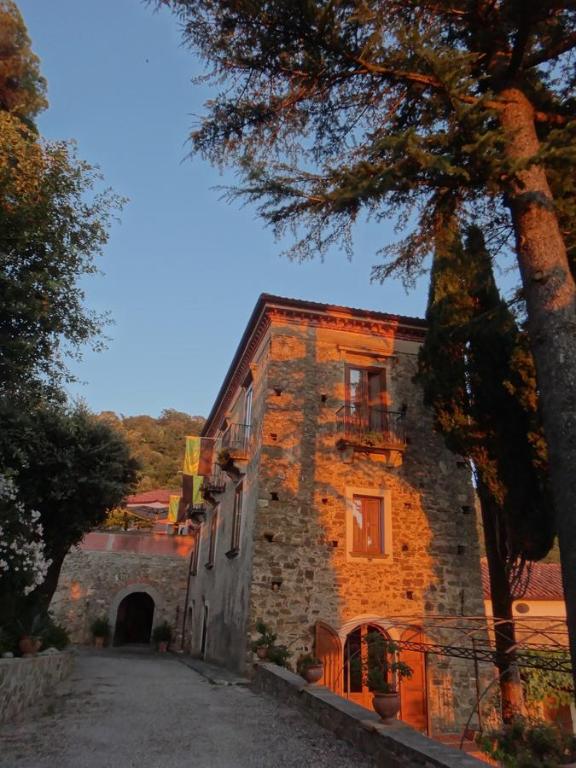 Still the residence of the family's descendants, Palazzo Albini dates back to early XVIII century when it was built by the Albini's ancestors. The building features a complex architecture, which was later enriched by several restoration works wanted by the family during its long history course.
The Palazzo also features a family chapel which dates back to the XIX century and was built in devotion to the 'Madonna dell'Acqua Santa' for Andrea Albini's sake and his safe return from the Napoleonic campaign in Russia.
The building older body is connected to the more recent section by a marvelous three-floor staircase dating back to the XIX century, as well.
Like many other similar buildings throughout Cilento, in the past, ground-floor spaces were used as cellars, oil mills, horse stables and the like, in order to ensure the mansion's economical subsistence.
Recently, the family has restored the Palazzo in order to offer guests and visitors a unique experience of peace and comfort, an ideal state of mind to discover the multifaceted beauties of Cilento.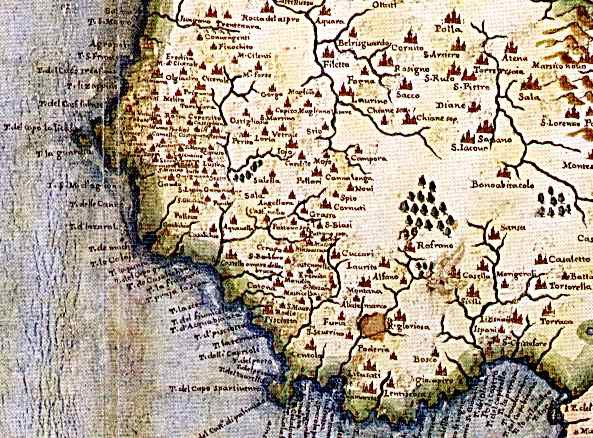 Torchiara and its hamlet Copersito feature a graceful equilibrium between nature, rural architecture, and aristocratic residences dating from the XVII to the XIX centuries. Among these, when entering the old town in Torchiara, Palazzo Pavone – elegant residence of the Pavone family dating back to the 1700s, in which the reputed historian Claudio Pavone lived – is the first one welcoming the visitors. Venturing forth down the road, Palazzo Mazzarella (a former local prison) is the next to be seen, followed by Palazzo Torre; walking down Via del Salvatore – adorned with charming houses and decorated stone portals – visitors encounter Palazzo Bilotti and the local church (Chiesa del Ss. Salvatore), where they can relax under the old linden tree shade and admire the nearby valleys and woods, all the way to the sea.
On the outskirts of Torchiara stands an old watchtower, Torre Mangoni, while getting to Copersito, walking past charming rural houses and the old church of St.Berardino, visitors can see Palazzo Baronale de Conciliis, in the past home to the Barons who held power over the village and now home to many of the cultural and culinary events held in Torchiara and Copersito. Other interesting building not to be missed are Palazzo de Vita, the Church of St. Barbara, Palazzo De Feo (XIX c.), Palazzo Siniscalchi (XVII c.), Palazzo Mangoni and its family chapel, and finally, behind the old Pine tree and the many Holms, Casa Albini – home to the Albini family and many guests from all over the world.